Welcome to Sex-Positive Families!
---
We are  dedicated to providing resources that help parents and caretakers strengthen sexual health and body awareness talks with children, early and often. We support families in raising youth who feel empowered to make informed choices about their health and bodies. Here you will find helpful videos, blogs, coaching services, and sex ed resources.
Scroll, click and connect to check out what Sex-Positive Families has to offer!  
 
To learn more about SPF's beginnings and founder, Melissa Carnagey, read on...
---
We are excited to bring parents, caring adults and sexual health advocates the sex-positive tips, strategies and perspectives that strengthen sexual health talks in families to your ears via the Sex-Positive Families podcast! Check out the latest episodes via our website or you can subscribe and listen via iTunes, Android and GooglePlay! Be sure to leave us a comment or review so we know what you think.
---
Check out my chat with the Pleasure Mechanics on the Speaking of Sex podcast. We talk about:
why "the birds and bees talk" doesn't work and what we need to do instead
how to talk to kids at different ages and stages of development
what to do when your kids ask a question you are not prepared to answer
how we can learn from the youth and let them lead the way
why it is essential to build a sex positive community to support the kids in your life
---
When we become parents, we're often bombarded with books, advice, and classes that prepare us for the milestones of our child's development such as teething, crawling, potty training and walking. When it comes to sexual health milestones though, American culture in particular can go a little silent on parents. This leaves many scratching their heads or biting their nails in concern whenever their child displays certain behaviors like touching their genitals, playing doctor or looking up porn.
We've created a quick reference guide by age groups to help families identify normal versus concerning sexual behaviors as you watch your child grow.  Read on...
---
With teens being frequent users of multiple social media platforms, venturing into the abyss of the internet, it is more important than ever for parents to engage their children early and often about safe and responsible social media use.
Here are seven practical tips to help the communication with your young users stay supportive and open. Read on...
---
Reading is a great way to stimulate discussions about sexual health within your family. It can take the pressure off of you by providing the knowledge, creativity, and visual aids to support your child's understanding of these new concepts. Check out this comprehensive list of over 100 books, for parents and children of all ages, on  sex-positive themes such as body awareness, safety, sexuality, gender diversity, and sex education.
Preparing for Sex-Positive Parenting
---
Curious about sex-positive parenting but don't currently have children in your life? You're totally not alone!Many of our followers are not currently parents but either aspire to be or have other children in their lives that they'd like to support in this way. Check out these tips to help you prepare for the amazing journey ahead. Hint: lots of self-reflection involved!
A helpful definition to keep in mind as you read this list- the term "sexual health" encompasses topics such as the body, sex, sexuality, gender, relationships, puberty, consent, boundaries, safety and pleasure.
Stay connected to our content for more helpful tips and resources. We are here to support sexual health in your family!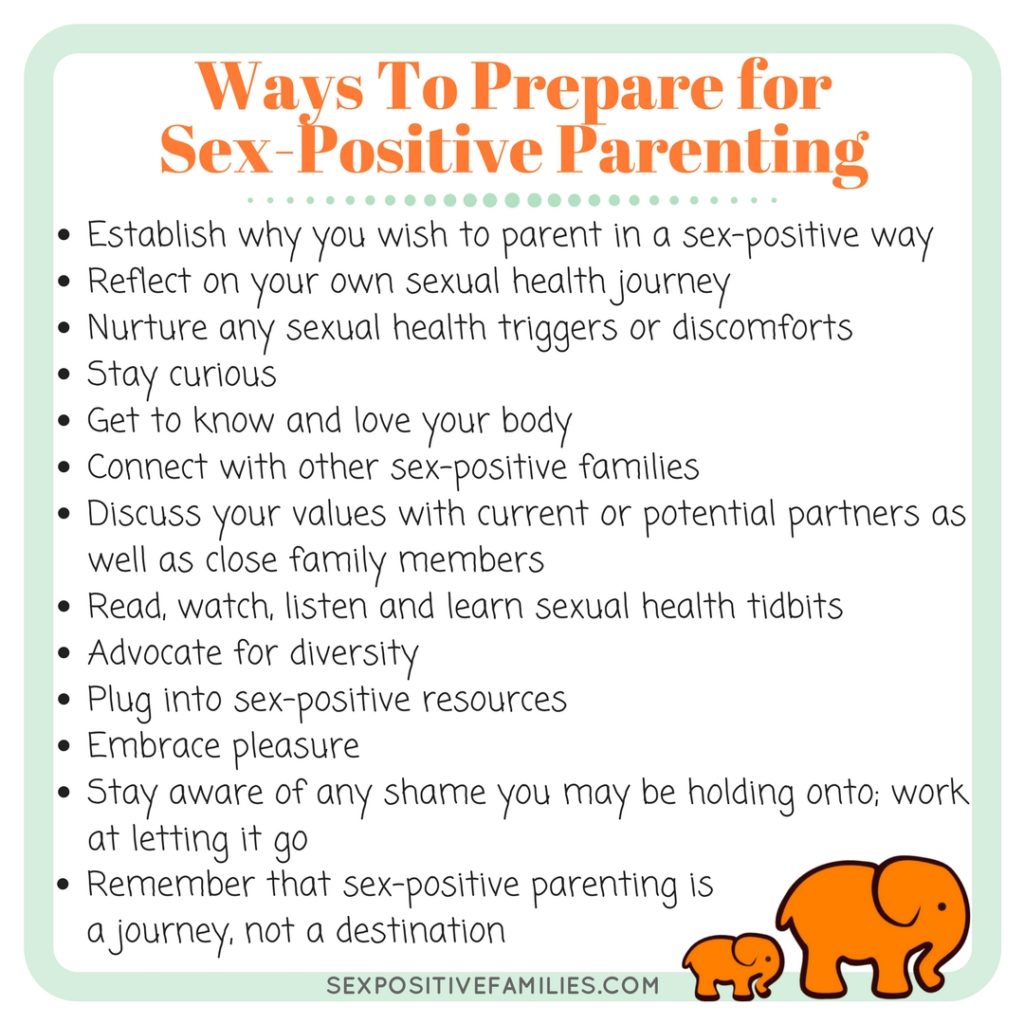 ---
I had the great pleasure of chatting with Feminist Consultant and Writer, Cameron Airen, who is the host of the podcast Real Feminist Stories. On her latest episode, we explored the influence of gender within our society and, in particular, within parenting. We dove all the way in! We explored the construct of gender, the differences between sex and gender, and unpacked common parenting practices like gender reveal parties that can contribute to the problematic nature of gender. Read more and check out the episode here...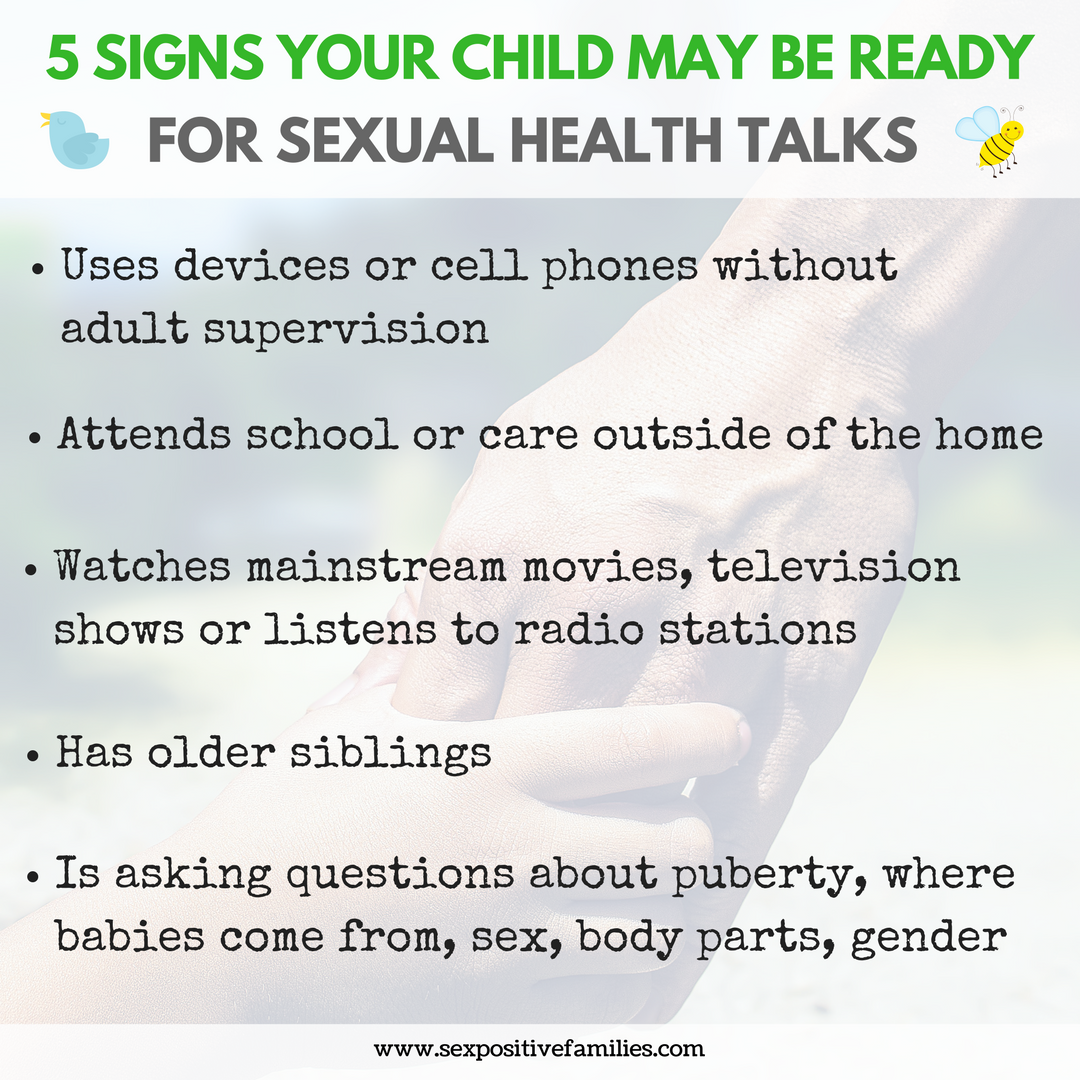 How do I know my child is ready?
---
One of the most asked questions we get from parents is, "How do I know when it's time to talk to my child about sex?"
Here are 5 signs we recommend caretakers consider. Each of these relate to a child's access to information outside of the home, which can peek their curiosities or offer more info than they are ready for.
Being their primary influencer and resource on sexual health topics works best when you start early, talk often and speak to them in age-appropriate ways as they grow. Educate your child before the world does. Which of these signs do you recognize in your child?
What is sex?
---
How can you help your teen or young adult understand sex beyond the biology and mechanics? Check out these talking points to navigate what sex is and is not, so they can make informed choices about their bodies while feeling supported by you in the process.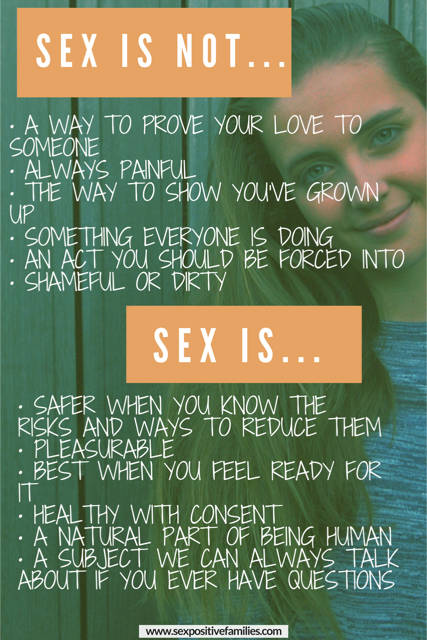 Consent Activity: Will You, May I?
---
Teaching children about consent, healthy boundaries and touch is a great way to support their understanding of safety , healthy communication and body awareness. Tyson and I demonstrate an activity that you can try with your children called "Will You, May I?" Check it out, and let us know how it goes! What conversations did it open up in your home?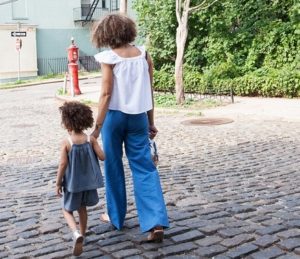 ---
Get one-on-one guidance & support that will have you talking confidently and comfortably about sexual health with your child. Find out more about how Parent Empowerment Coaching works.